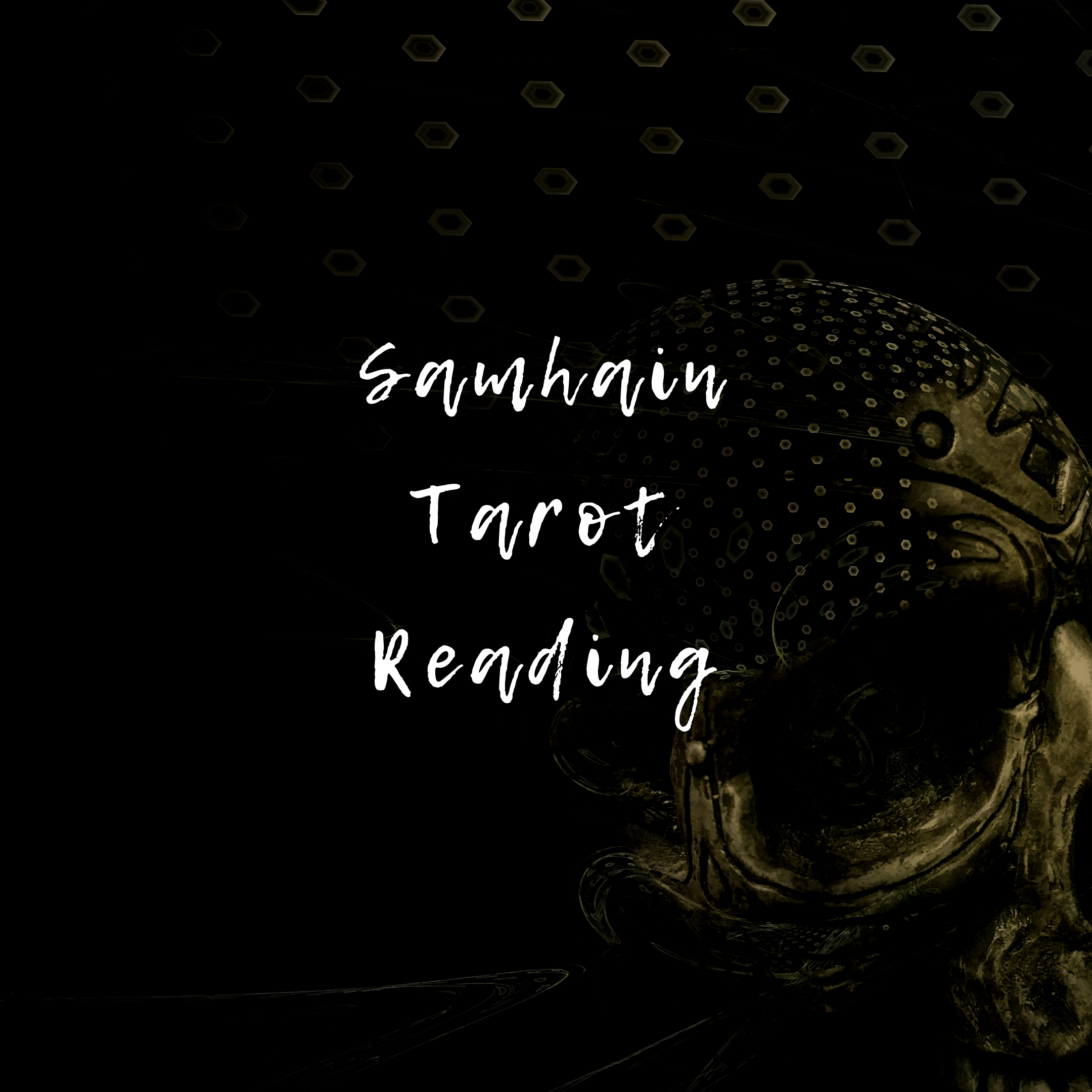 Samhain Tarot Reading
Samhain Tarot Reading looks at the what to reap, what to let go, what's ahead, transformation and messages from your ancestors and the Dark Goddess.
Samhain is a time to honour ancestors, the deceased, communicate with spirits as the veil between this world and the next thins, perform divination for the year to come, and prepare for the winter months ahead.
Samhain celebrated on October 31 (Northern Hemisphere) or May 1 (Southern Hemisphere) is a harvest holiday widely celebrated in Paganism, Wicca and Witchcraft.
Dark goddesses such as Hekate, Persephone, the Morrigan and Baba Yaga are closely associated with Samhain. Dark gods such as Osiris, Anubis and Pluto/Hades are also closely associated with Samhain.
Samhain and the autumn months are a perfect time for tarot readings and all forms of divination.
The weeks leading up to Samhain are a popular time to do divinations for the upcoming 12 months or also known as the "wheel of the year" which begins on November 1 (the day after Samhain.)
This Samhain Tarot Reading contains 10 cards and will help you to know:
What you're ready to reap (your rewards)

What you need to let go / say goodbye to

What will be reawakened between now and Beltane (i.e. May Day - May 1st)

What transformation you will undergo in the next 12 months

Forecast for the next 3 months

Forecast for the next 6 months

Forecast for the next 9 months

Forecast for the next 12 months

A message from your ancestors to help you in the next 12 months

A message from the Dark Goddess to help you in the next 12 months.
What's needed:
- First name
- Email address

When this tarot reading is added to the checkout cart, a form will appear to enter details.
What you'll receive:
- 8 to 13-page PDF written interpretation of the tarot spread with .JPG image of the cards in the spread.
 - PDF and JPG are sent by email via Dropbox links.
When you'll receive:
All readings are completed and emailed within 7 business days; general turnaround time is on average quicker between Thursdays and Saturdays (1 to 3 days).
Average turnaround time is 3 to 5 business days.
Get a tarot reading & help pugs!
$5 from every tarot reading is donated to Under My Wing Pug Rescue (UMWPR) located in Ottawa, Ontario, Canada.
Under My Wing Pug Rescue helps to rescue, foster and find new forever homes for surrendered and abandoned pugs in the Ottawa-Gatineau / Eastern Ontario region and provide medical treatment, rehabilitation, food, toys and care for surrendered, abandoned and fostered pugs.
Purchasing tarot readings from TarotPugs support Under Wing Pug Rescue in their work to care for and help pugs in need.
Disclaimer
Tarot readings are considered for "entertainment purposes" only. Not intended for / should not be used in replacement of professional legal, financial, or medical advice or any professional counsel. No guarantees can be made for the outcome or results of any reading. TarotPugs and/or its Reader cannot be held liable for outcome or actions taken as a result of a tarot reading. All tarot readings subject to free will. No refunds available after purchase and/or delivery of tarot reading.